Introduction
Once you are able to overcome the initial challenges of producing basic sound in your Bansuri, you need to learn how play seven swaras and train your fingers while moving across the notes,. This course builds a solid foundation by introducing and teaching you the basic "Alankars" (note patterns) which will become a lifelong practice for you, to master the instrument and the movement of ragas, which is the soul of Indian Classical Music.
What You'll Learn
How to play Seven Sswaras
Introduction to Saptak (Octaves)
Essential Alankars
Introduction to Laya (Single Double speed)
Characteristics of various Alankaras
Breathing Techniques
Prerequisite
An open mind
An earnest desire to learn Bansuri
Well versed with the Beginner Course Level - I
Able to play seven swaras correctly
Your Mentor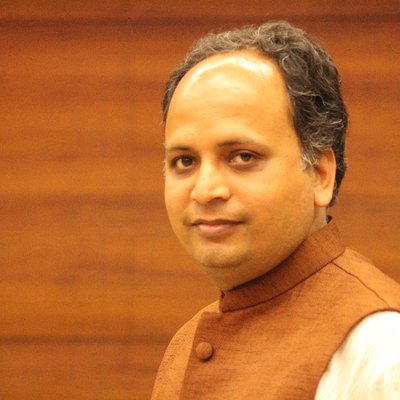 Himanshu Nanda is a disciple of Pandit Hariprasad Chaurasia and is the founder director of The Mystic Bamboo Academy in Pune, India. With more than a decade of experience as a performer and a teacher in India and around the world, he is all out to share the nuances of bansuri playing to anyone who would like to explore this journey.
Hear From The Students
"Every step is a discovery in bansuri practice and this is exactly what he teaches. His vast experience clubbed with his spiritual knowledge is a double combo which one can see in his teaching style. One has to live the life he wants to preach and that is exactly what Himanshu Bhaiya is."
Abhisekh Sinha, Engineer, Bangaluru, India
"Bhaiyaa is truly an inspirational personality. I just love being with him. Apart from learning in-depth music, I have learned a lot of compassion, patience, perseverance and most importantly how not to give up. He will light the fire in you and yet it will be cool. Looks contradictory, you need to experience it. His spirituality is contagious, you will get drawn into it before you even know it. He is a great troubleshooter to have on your side."
Dhananjaya Deshpande, Management Professional, Nairobi, Kenya
"Himanshu Bhaiya, is an exceptional Teacher, Visionary, Mentor, Philosopher and a Guru who can be as strict as it gets, and as lenient when the time calls for it. I owe whatever I am to Him."
Kshitij Saxena, Musician, Pune