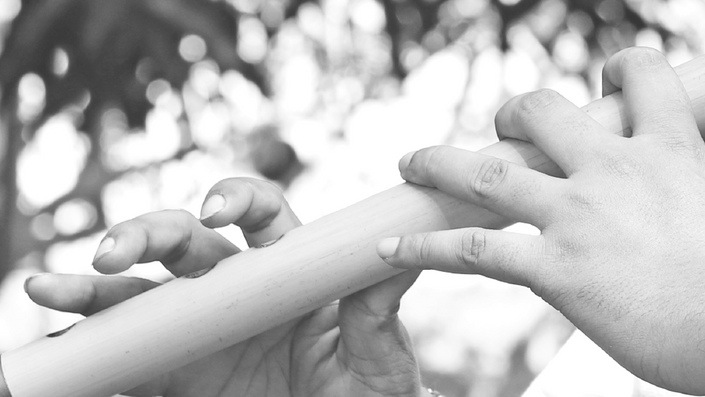 Beginner Course Level - I
A simple approach to manage early challenges
Introduction
If you are new to the Bansuri, it is very essential for you to understand the instruments design, how to get early sound and the correct finger positioning. This course will ensure, that you get the basics right and also understand the deeper significance of the instrument and the music it creates for the journey inward.

What You'll Learn
A systematic approach to sound production.
Correct finger positioning.
Prerequisite
An open mind.
Eagerness to learn Bansuri.
Dedicated time for practice.
Your Mentor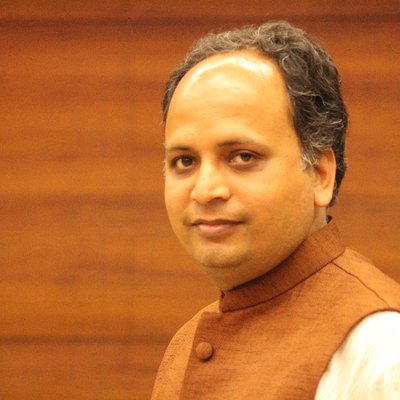 Himanshu Nanda is a disciple of Pandit Hariprasad Chaurasia and is the founder director of The Mystic Bamboo Academy in Pune, India. With more than a decade of experience as a performer and a teacher in India and around the world, he is all out to share the nuances of bansuri playing to anyone who would like to explore this journey.
Hear From The Students
Himanshuji is not only a knowledgeable and skilled musician but also a highly passionate teacher. He pays a lot of attention understanding each student, recognizes the individual needs and then teaches them what they need to learn. He taught me by physically helping me place each finger on the Bansuri the right way for every single note to correct my flawed fingering technique. The outcome is far better tonal quality and ease of playing. Thank you, Himanshuji for helping me with this transformation.
- Abhinav Jawadekar, Software Professional, USA

"No matter how many students sit in front of him. He always pays attention to each and every one. I have never felt that I have been ignored through my 5 years of musical journey with Bhaiya. Most of the time he helps me to identify my blocks and come out on my own. There is a quote "Good teacher always tell where to look not what to look". I am lucky enough that I found him and he has accepted me as a student."
- Magesh Palani, Design Professional, Bangaluru, India
"Himanshu Bhaiya is a great teacher, mentor and life coach. The amount of lives he has touched and the extent of joy and liveliness one receives in his company is priceless!
- Divyansh Apurva, Delhi, India
Course Curriculum
Beginner Course Level - I
Available in days
days after you enroll
Where can I buy good quality Bansuri(flute) ?
Below is the list of few prominent Bansuri makers from India in the ascending order of their names, to whom you can reach for your requirement:
1) Harsh Wardhan - Delhi - +91 88822 11799‬
2) Kantibhai Patel - Mumbai - +91 98207 15014‬
3) Nilesh Pote - ‭+91 86000 03979‬ - Thane - https://www.kanhaflutes.com
4) Pratap Gujjar - Mumbai - +91 98202 85597‬
5) Subhash Thakur - 91 99111 86668‬ - Delhi https://www.punamflutes.com

Which Bansuri would be good for me?
Please purchase a G Sharp (24 inches) OR G base (25 inches) scale Bansuri. In case you have tiny fingers or you want your child to learn, please purchase a C scale (19 inches) Bansuri.

Our Beginner courses have been delivered in G base scale and other courses are in E base scale.